To what extent is connection possible when there is no physical contact? What happens when we remain distant? No hugging, no shaking hands, no kissing. Where we do not meet, an empty space is created. How can we fill this space with other rituals, phrases and movement? In anfassen! possibilities of closeness and distance were tested and reflected upon within the format of a dance theatre performance. The spaces in between were explored, sensually, physically and digitally determined. Four performers and a digital speaking choir set out in search of contact. Sometimes close enough to touch, sometimes far away, at times friendly and at others politely distanced. Varying states of connection were explored, the act of enduring closeness and the desire for touch in seemingly endless new attempts. Pia Alena Wagner, Elina Brams Ritzau, Jubril Sulaimon and Matthias Damberg took a closer look at moments of touch, at greetings as new beginnings and at human and social contact – in a macro perspective on the status quo. The result was a stage performance about the relationship between proximity and distance, body and mind, and the fullness of the spaces in between. Traces, left behind and invisible, of human contact were tracked and manifested in space, through the bodies of the performers and in video works, as a multi-dimensional projection into the space and onto the bodies of the audience. 



Performers Matthias Damberg, Elina Brams Ritzau, Jubril Sulaimon, Pia Alena Wagner
Concept and Choreography Birgit Götz
Direction Nina de la Chevallerie
Text Thorsten Bihegue
Dramaturgy Waseem Alsharqi
Stage and Costumes Kathlina Reinhardt
Video and Music Reimar de la Chevallerie
Project Management Nilüfer Kemper

Photos Sarah Rauch, Lukas Staab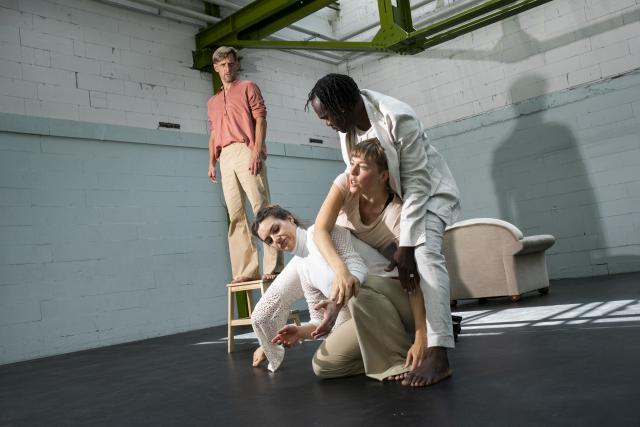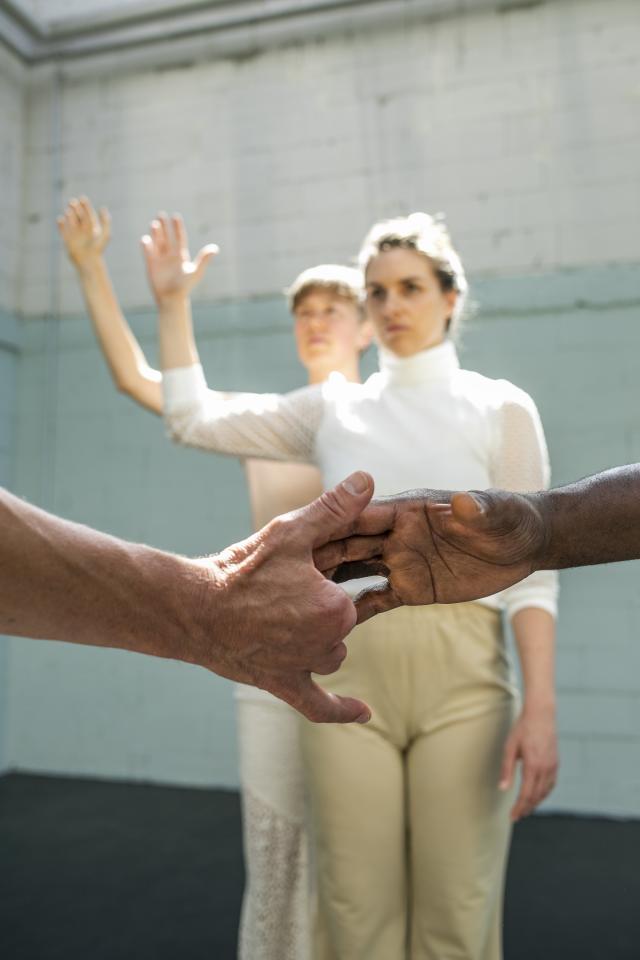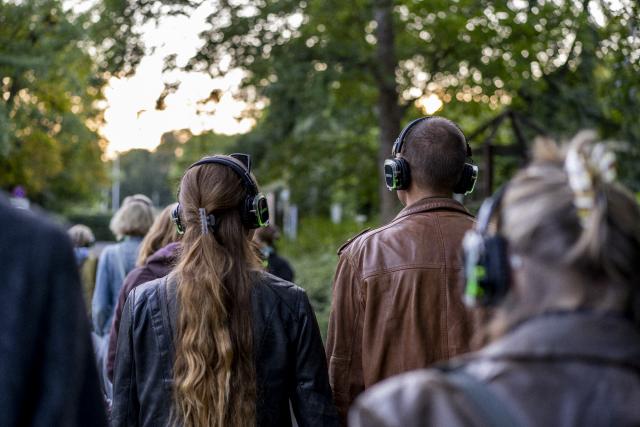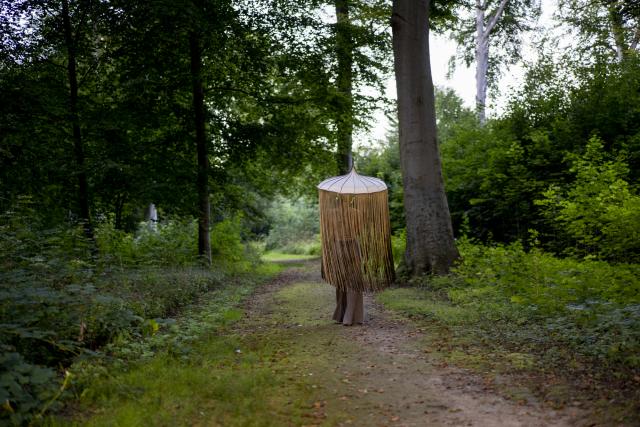 A project by Vier.D in collaboration with Boat People Projekt and the Theater im Depot, Dortmund.


"Whether trying to break out of a confined space, represented by a beam of light, or showing the emptiness when a person is missing, it was great fun to watch the four performers in their continuous attempts."
— Michael Lemken: ars tremonia. 20. September 2021


Sponsored by NEUSTART KULTUR, sponsorship programme from Fonds Darstellende Künste, Ministry of Culture and Science of North Rhine-Westphalia, NRW State Office for the Independent Performing Arts, Lower Saxony Ministry of Science and Culture and City Office of Culture, Dortmund.